Detail of WOAS mural
I was asked to create a community mural for The World of Art Showcase in Raleigh, November 2013.
Detail of work in progress
Removing the masking tape
WOAS mural detail, finishing stages
Finished WOAS mural detail
Rabbit acrobat, community painted extension of Circus Bestiary project.
Mayor Nancy McFarlane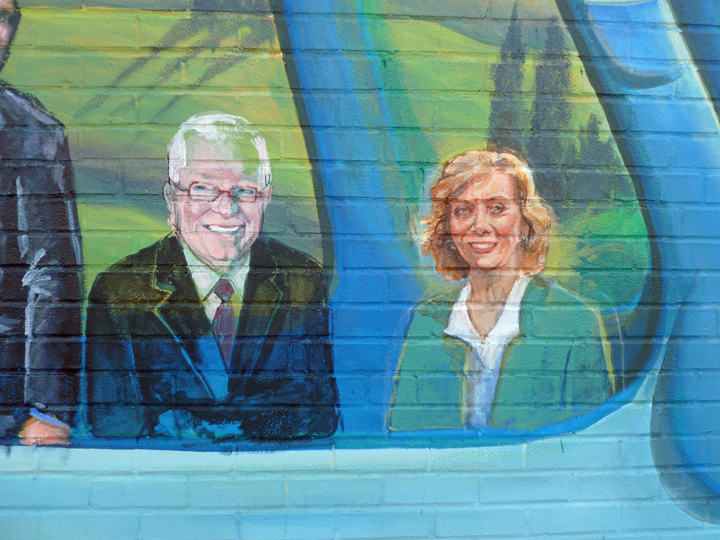 Larry Wheeler, Nancy McFarlane
Angela Zappala
Donna Belt
Unicorn Rock Party Mural - Before
Spraypaint and masking liquid on canvas. 2014
in progress
Artists of all ages worked on the canvas for 3 hours.
..for a minute he looked like this
Unicorn Rock Party Mural
Collaborative mural - completed.
Acrylic on canvas. 2014, Cirque de Vol Circus Studios, Raleigh, NC.